Solidarity Rock Show in Sancti Spíritus.
by Sam Witchez Last weekend, May 04, 2013, Gatillo (Sancti Spíritus), Arrabio (Trinidad) and Adictox (Santa Clara) performed an amazing show at "La Casa de la Música" in Sancti Spíritus, Cuba. At the same time in Canada an Art Show with Cuban art pieces, panel discussion and live music were happening. Once again those bands gave to the crowd an intense show. Three hours of fun, music...
Art Show/Panel discussion/Greenback High - Barber...
DOORS AT 8:00 PANEL DISCUSSION AT 9:00 GREENBACK HIGH AT 10:00 PARTY ALL NIGHT admission by donation https://www.facebook.com/events/439341689491607/ Edmonton! Tomorrow night, we're going to be bringing out best down to Barber Ha, on Whyte Ave. Specifically, we're bringing you an art show, featuring a collection of large format paintings from Cuba, a panel discussion featuring...
ARRABIO to play Black N Blue Bowl in NYC!
(http://bit.ly/WOclFB) Black n Blue Productions They announced the line up for this year's Black n Blue Bowl in NY last night. Arrabio has been invited to play the show and we will be announcing a bunch of details as they come in! Posted on BlacknBlueproductions.net: Put the rumors and gossiping to rest, the BNB Takeover proudly announced the complete line-up for this years annual...
Arrabio's Solidarity Rock Canadian Tour (Just...
by Sam Probably by this time everybody should know Arrabio, but.. On the image, from right to left Douglas Bravo (Lead guitar and back vocals) Daimel Cuervo (Bass and vocals) Leo (Drums) William Garcia (Guitars) [click on the image to see the whole set for this post]
5 tags
Arrabio's Solidarity Rock Canadian Tour (Time Off)...
by Sam 23 days are such a short time when you are with your friends and everyone is trying to please you. During our stance in Canada we had some free time to go and see places that we just had a pretty far idea how awesome should them be, once again our friends took care of everything and we had the best adventures ever…. And of course even during shows we were living an endless...
Arrabio's Solidarity Rock Canadian Tour (Agnostic...
by Sam At the beginning was just the possibility of going to an Agnostic Front show while we were in Canada, but then it turned to be the opportunity for Arrabio to be at the stage and do two short performances before the AF 30 anniversary bands on poster start the show, but then Roger Miret became a friend… so they end up singing all along at the stage, sharing gear and even, the last...
Arrabio's Solidarity Rock Canadian Tour (Off...
Besides the musical shows during the Canadian Tour Arrabio and Solidarity Rock crew got involved in some other cultural activities. A panel discussion at the UWinnipeg Oral History Centre, a promotional two songs broadcasting + William words at the CJSR (Radio Station for the Edmonton University), photo sessions, interviews, a photo show… Each one of this event were possible due to the...
Arrabio's Solidrity Rock Canadian Tour. (On Stage)
by Sam Solidarity Rock is brotherhood, cultural exchange and a lot of more deeper issues that I can even understand, but, of course music is one of the lubricants that makes communication go smooth. During the 23 days Arrabio traveled Canada they performed 10 amazing shows, and was as part of the audience in one. They shared the stage with bands that surprised us over and over again. Bands...
6 tags
Arrabio's Solidrity Rock Canadian Tour. (Friends &...
By Sam No tour neither cubans in Canada would be possible without Solidarity Rock friends crew. I will not mention names, but everyone of them that was around (even not in the flesh) during our travel and its planning know their heart that they are in our thoughts. Friends that conceived the idea. Friends that helped us with the planning till the last minute Friends that sponsored us. Friends...
4 tags
Arrabio's Solidrity Rock Canadian Tour. (Abstract)...
First delivery By Sam After months of planning, weeks of rush and days of stress on October 3rd, 2012, for the first time in history, a Cuban rock band flew outside the country to get involved in the adventure of touring in a foreign land. For 23 days Arrabio,  a Cuban translator and myself traveled Canada getting in touch the state of art of international punk movement , having parties,  meeting...
ARRABIO on tour!
Ok folks. Thankfully, ARRABIO received their visas last tuesday, the day before they flew in. We've been so busy, we haven't had a chance to update you on it all here, so here's what up. The band arrived in Edmonton on October 3, at midnight. We went to the Empress and had a couple of drinks, surrounded by nearly all our friends who have been a part of the Solidarity Rock...
5 tags
ARRABIO TOUR - Update
Dear Solidarity Rock friends, fans and supporters. Due to circumstances beyond our control, ARRABIO were not able to secure their visas in order to leave Cuba and travel to Canada in time to make our scheduled tour opening show in Toronto this evening. Unfortunately, we have had to cancel our Toronto, Winnipeg, Regina and Saskatoon shows. Our understanding is that there is a chance they will...
Arrabio
[Photos by Sam ] Click on each image for more.. Daimel , Bass and Vocals Douglas, lead guitar and back vocals William, guitar Leodan, drums
6 tags
MAJOR ANNOUNCEMENT! Trinidad, Cuba's ARRABIO to...
CLICK HERE FOR THE FACEBOOK EVENT. After months of fundraising and working out the logistics on the first ever international tour by a Cuban rock band, we are very proud to announce our next Solidarity Rock tour - this time, across CANADA! We're just in the final phases of releasing ARRABIO's new recording Hecho En Trinidad, which was recorded in Trinidad in July 2012 by Vancouver...
6 tags
Watch
LISTEN TO THE ENTIRE ARRABIO RECORD NOW! ARRABIO hail from Trinidad, Cuba, the jewel of the nation's Caribbean coast. The band has distilled its unique sound, carving their own spot in the international hardcore community after years in isolation. Whereas it was once illegal in Cuba to play or listen to rock n roll, ARRABIO hail from Trinidad, Cuba, the jewel of the nation's Caribbean coast. The...
5 tags
Ivan from Viento Solar →
Check this post out! When we were in Havana, we met Ivan, the guitar player in a band called Viento Solar (which means Solar Winds). VS has been a band since 1975, Ivan grew up listening to 50's rock n roll broadcast from Miami. We had a great time hanging out and talking, and this morning, he sent me a link to some of his photos from the Havana show! Check it out! Thanks Ivan! 2012 Canada...
6 tags
7 tags
8 tags
3 tags
Solidarity Rock banger - Round 2!
Last night was really great. The Fucking Lottery played for a small, but very enthusiastic crowd, NN, The Fight and the Lad Mags kicked a whole lot of ass as well. Tonight, the show continues. We've got some pretty amazing bands coming together to help bring our friends in ARRABIO to Canada this fall. This is more than a show to me, this is what the words SOLIDARITY ROCK actually mean....
5 tags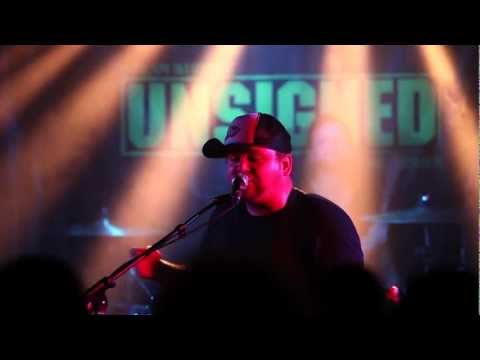 5 tags
Bring ARRABIO to Canada!
CLICK HERE FOR FACEBOOK EVENT Solidarity Rock is an Edmonton based group and a reflection of the good things that happen in our city. For almost 5 years, individual musicians, bands and artists have taken it upon themselves to help support and develop a independent rock music community in central Cuba. Solidarity Rock has reached out from our city, connecting great people across Canada, Cuba...
8 tags
7 tags
Solidarity Rock Recording Session
Photos By Samuel Reina During last week of July 2012 Jesse Gadner from Canada will be working with two cuban bands,  Arrabio (Trinidad) and Adictox(Santa Clara),  recording some tracks to make a CD of each band. These photos are from the first day of recording at Trinidad with Arrabio. click on the photo to see the slideshow
7 tags
3 tags
9 tags
Watch
Hey everyone! Check out this great compilation featuring bands from across Canada, Cuba and the USA, all in support of Solidarity Rock. $5 to download, free to stream! Big thanks to all the bands who contributed their songs. Most of these are unreleased or alternative versions of the songs. Download it today!
3 tags
VANCOUVER! You're the best.
Solidarity Rock had a great show in Vancouver last weekend at the Biltmore Cabaret. The Vicious Cycles, Slow Learners, Radii and Previous Tenants came together to raise some money and possibilities for our friends in Cuban rock bands. The show was well attended and in the end, we raised just about $1000. A big thanks needs to go out to everyone involved, including bands, the venue and...
SOLIDARITY ROCK |n Beatroute Magazine! →
Here's a great write up in Beatroute Magazine about the big benefit show we're doing in Vancouver next week! Take a look, and if you're in Vancouver, you know where you need to be on July 12! (The Biltmore)! The Vicious Cycles, Slow Learners, The Radii and The Previous Tenants are throwing an epic show at the Biltmore in support of the Cuban recording project and the Cuban bands...
5 tags
SR in Cuba, May 2012 - Photos by Sam Reina Calvo
Here are some photos by Samuel Reina Calvo from our last Solidarity Rock trip in May. Click the photo to see the slideshow.
2 tags
MILWAUKEE, WI! Tonight!
We're really pleased to be able to tell you a great show that's happening tonight in Milwaukee, Wisconsin. Pussy Collector, Short Walk, Buster Douglas and Neolithics will be rocking the Cactus Club in Solidarity with Cuban rockers. The subject of Cuba brings varying opinions in the US, but the point of Solidarity Rock is to bring people together by non-political means. We use art and...
4 tags
Sock Hop report!
Hey Edmonton. Last weekend we had a big party at the Yellowhead Brewery, in support of our summer plans. The city was on fire last weekend and there were shows at every single venue in town, and we still managed to have a great time and do amazing things. I really want to thank the brewery for hosting us, and everyone who donated prizes for our raffle. We had prizes from a lot of independent...
4 tags
Solidarity Month Update & News
Hey everyone! We've had a lot of success over the past month and a half, as we've brought our Solidarity Rock project together in many places. We've had shows in Edmonton, Winnipeg, Vancouver, Toronto, Milwaukee, Sancti Spiritus and Trinidad. We've shown photographs to the people in Cuba, thanks to the Edmonton Arts Council. A big thanks to all our friends who have shared...
7 tags
Vancouver! July 12! Solidarity Rock!
Click here for the Facebook event listing! Ok Vancouver. Get ready. Here comes the show of the summer. The party of the year. The night you don't want to miss! Solidarity Rock is coming to the Biltmore Cabaret in East Vancouver, July 12. The Vicious Cycles, Slow Learners, The Radii and The Previous Tenants are going to bring the party, raise the roof and make big waves as they kick off...
6 tags
Interview with DeliriuM - a Cuban 'zine from Santa...
Here's an interview Drew did a couple months ago with Delirium Fanzine from Santa Clara, Cuba. Enjoy! Entrevista a Rock Solidario D: Que es Rock Solidario y a cual es la idea esencial del proyecto? D: What is Solidarity Rock and what are the essential ideas involved in the project? The best answer I can give you is that Solidarity Rock is a project that brings people together to make...
10 tags
MAJOR ANNOUNCEMENT! Solidarity Rock returns to...
Ok folks/friends. We just got home a couple weeks ago, and we've already got tickets to head back to the beautiful island of Cuba. This time, we're going to do something even more astounding. It gives me nothing but pleasure to announce that we're bringing the ability to record and preserve the DIY rock music we've helped create over the years. Vancouver's Jesse...
3 tags
TORONTO! Check it out!
As you can tell, we've been busy with the Solidarity Rock project, and we've been bringing more shows to more cities, so we can cast our nets even further. Solidarity Rock brings good people together where ever they are to work towards a common goal: making music happen in a big way. Solidarity Rock is making it's Toronto debut tomorrow night! May 31 will be a big night as we...
6 tags
Winnipeg Show Report!
Darryl Reilly, our friend, long time Solidarity Rock supporter and guitar player in Winnipeg's Guerrillas of Soul put some words down about last weekend's shaker at the Times Change(d). Check this out. Solidarity Month kicked off in Winnipeg with a bang on Friday May 25th at the Time's Change(d) High & Lonesome Club. Local Winnipeg acts The Guerrillas of Soul & The Nobel...
5 tags
Vancouver Show Report!
I asked our friends and partners in Vancouver and Winnipeg to write up some show reports from their latest Solidarity Rock events in those fine western Canadian cities! Joel Tong from Previous Tenants and What's Wrong Tohei waxed philosophical about Vancouver. The show was May 4th at Lana Lou's and featured Safety Show, Philoceraptor and Previous Tenants. We all but drowned in the heat...
6 tags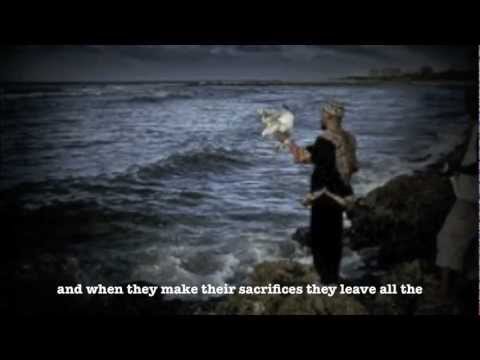 5 tags
Canadian group helps Cuban bands rock CBC Music -... →
Rob Wright of the Vicious Cycles did a great interview with Lana Gay of CBC3! Check this out! Click the headline for the full story on the CBC blog! posted by Lana Gay at 8:55 AM Permalink to this page related genres Rock, Radio 3, World likes 3 Many Canadians see Cuba through tourist's eyes. The beaches, the food, the culture, all experienced in a paradise compound. But what...
10 tags
Back from Cuba
From April 29 to May 13, the Solidarity Rock crew got together in Trinidad and Sancti Spiritus to bring our photography exhibit to the people. It was a great time, and we spent it with our friends and adoptive Cuban families, and it was almost perfect. The only thing we missed was our friend Sandy Phimester, who due to circumstances out of his control was unable to make it down. We had planned our...
7 tags
Rock Solidario Tatuado en el alma, cuerpo e...
William Garcia - Sancti Spiritus, Cuba Algunos proyectos no pasan de ser eso, solo proyectos que con mas o menos frutos pasan con el cursar de los años y quedan algunos en el olvido o en la memorias de los que miramos atrás en el tiempo, esto no sucederá nunca con Rock Solidario el proyecto que después de 5 años de trabajo y lucha por el movimiento punk rock en la isla de Cuba esta año sueña con...
Kids on Fire in Cuba
Photos by Sam Kids on Fire Tour was my first collaboration with SR as a photographer…. Follow the link to flickr for more images
6 tags
Hang Loose in Cuba
Photos by Sam Some images we share during Hang Loose Cuban Tour. Follow the link to flickr for more images
2 tags
SOLIDARITY MONTH! Huge announcement!
HERE'S THE FACEBOOK EVENT FOR SOLIDARITY MONTH Hey everyone. One of the biggest things we're trying to do with Solidarity Rock is bring people together. So, we are! The idea of Solidarity Month is that we're throwing shows, putting up photography expos and trying to get the word out that we're working together to create more music and more art for everyone. As anything,...
9 tags
12 tags
SCRAPBOOKER - KRANG - CATGUT photos!
Hey everyone. Here are some photos from the Wunderbar last weekend. As I mentioned, we raised enough to send a sizeable shipment of gear to our friends in Cuba. Thanks for playing, hosting and attending. You're all beautiful. Here are some B&W's. SCRAPBOOKER KRANG CATGUT
4 tags
Solidarity Rock Edmonton update!
Solidarity Rock was born in Edmonton. We started with one show at the artery to raise a couple bucks to send a care package full of rocknroll implements to William and the crew in Sancti Spiritus, and has grown into a full on movement. Musicians, artists and other creative people across our city have contributed their time and their abilities in support of people across the world doing the same...
5 tags